Welcome to Mi Kasa Hot Springs – This is the Place Where You Want to Be…
We welcome all 21+ at our 420 friendly and clothing optional property. We want you to be comfortable, whether you prefer to be clothed or not, our staff will ensure you are respected. We are not a swingers type of hotel. We respect what people do behind closed doors, however we chose to be a hotel that provides full relaxation with our mineral spa and pool which we keep above 96 degrees in winter months to enjoy 24hrs a day. Stay with us with a day pass or an overnight.
Your body will thank you!
11076 OCOTILLO ROAD, DESERT HOT SPRINGS, CA 92240
ABOUT US
MINERAL WATER POOL AND SPA
POOL TEMPERATURE:
Winter Season: 96F and Up
Summer Season: 85F and Up
INDOOR SPA
Winter Season: 104F
Summer Season: 101-102F
OUTDOOR TUB
Up to 115 F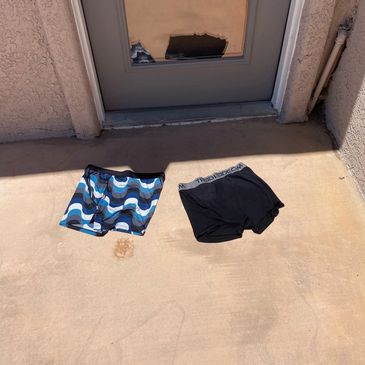 CLOTHING OPTIONAL
We give people options whether you prefer to be clothed or not. The reason is because our bathing suits or shorts contain a lot of detergent and other chemicals in it.
You must be 21+ for spa passes or overnight stay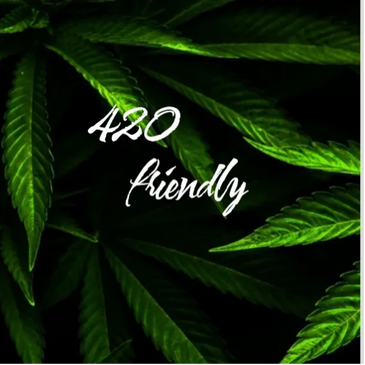 CANNABIS FRIENDLY
SOAK AND TOKE
Desert Hot Springs is recognized worldwide for its rich, healing, and mineral springs water and the Mecca of cannabis in the world!
Mi Kasa Hot Springs is the only place that you can enjoy both at the same time.
Smoking is allowed on the property. Please smoke responsibly and clean up after.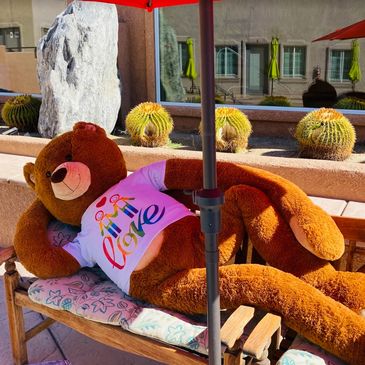 LGBTQA+
Being yourself is NEVER the wrong thing to do.
BE PROUD OF WHO YOU ARE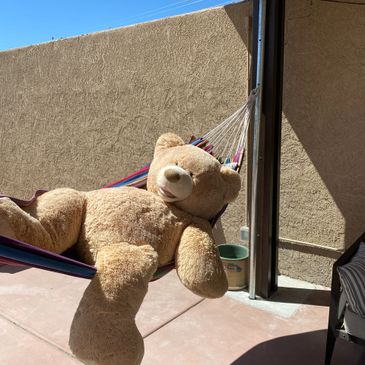 FURRY FRIENDS
We love our four legged friends but county health and safety restrictions prohibit pets to be in the pool, on the bed, and must be leashed while on the property!
There is $50 pet cleaning fee per stay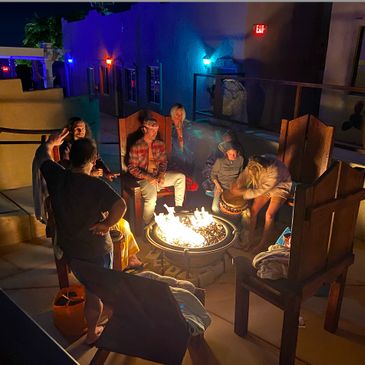 GREAT VIBES ONLY
This is your own backyard, please be respectful and respect boundaries
Non-Judgment Environment
MI KASA ~ SU CASA (RENT THE ENTIRE PROPERTY)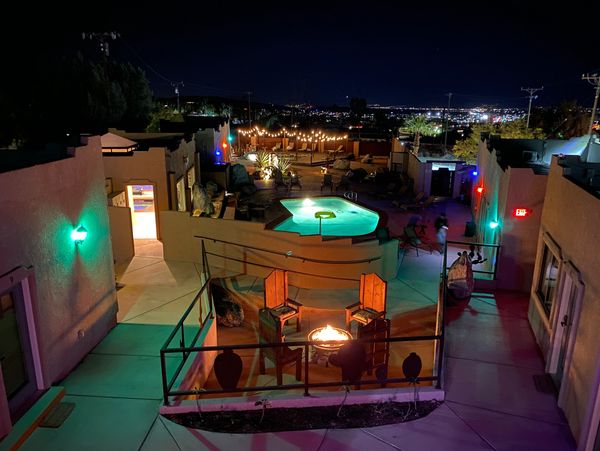 STAY FOR THE FUN
We can accommodate up to 30 overnight guests for a small weddings, private events, family reunions, birthday parties, holiday celebrations, and corporate retreats. You can also add pampering spa and massage treatments and a wide-variety of catering, private chef, yoga instruction DJ, live music, sound bath meditation, and housekeeping and service staff options to make your event truly special. We do allow children for a buyout booking.
ALL YOURS
Total Guest Rooms: 11 Rooms, 15 beds,
up to 30 people over night guests
1 single king with a private patio, hot springs tub and a stovetop
1 single king with a private patio and hot springs tub
1 single king with a semi private patio and hot springs tub
1 single king with a private patio and a stovetop
1 single king with a stovetop
1 single king standard
1 single queen standard
1 single full-sized standard
1 double king beds with a stovetop and kitchen counter
1 2-bedroom (king and queen) with a semi private patio and hot springs tub
1 2-bedroom with 3 queen beds
All guest rooms feature 50 to 58 Inches Roku TV, Ceiling Fan, Mini Fridge and Wi-Fi throughout the property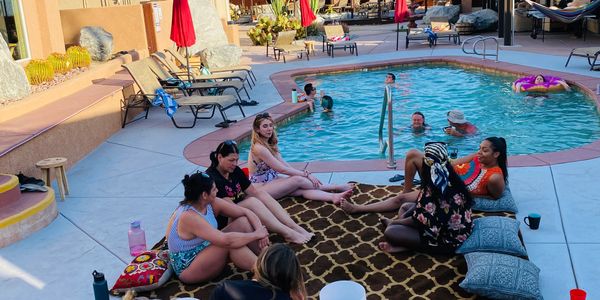 AMENITIES:
Plenty of parking spaces
Plenty of seating areas "lounge chairs"
4 different fire pit locations
3 dining tables for 6 and 8 people
BBQ Grill, Microwave, Filtered water,Ice machine and Spray sunscreen
Games: Ping Pong Table, Jengas, Darts, Corn Hole, Chess, Basketball Hoops, Fooseball Table, Water Guns, Floaties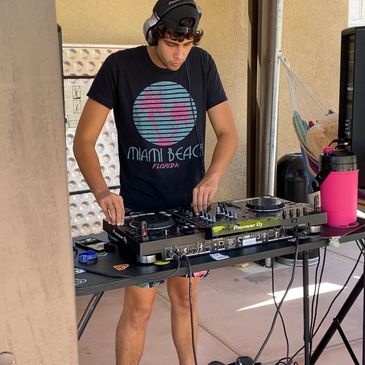 BIRTHDAY PARTY
BACHELLORETTE PARTY
COMPANY RETREAT
FRIENDS & FAMILY GATHERING