The Palm Springs Unified School District Family Engagement Center
Desert Hot Springs students are part of the Palm Springs Unified School District. Find out more about the LBGTQ Parent Advisory Council.
Mission — Palm Springs Unified School District Family Engagement Center Belief Statement: It is our fundamental belief that families and community members are essential partners within a school district and that trusting and respectful relationships must be intentionally cultivated. All families are valued and encouraged to act as advocates, leaders, and stakeholders to support their child's academic success. We recognize that sustained parent engagement positively impacts student success and academic achievement. 
Values: Partnerships: We are dedicated to strengthening school and family relationships. We promote and utilize effective two-way communication with our families in order to establish trust, respect, and positive relationships.
Respect: We honor and celebrate the diverse cultural values and beliefs of all PSUSD families. Families are welcome and empowered as advocates and leaders to support their children.
Innovation: We foster lifelong learning for students, parents, staff, and community members. We strategically work to build the capacity of stakeholders, and provide access to information and resources. 
Services Offered:  Family and Parent Education Classes (7 Habits of Successful Families, Triple P, Educate, Equip and Support, Courageous Parenting)
Adult Learning & Personal Development (ESL Classes, technology classes, technology access at two centers including computers and internet, personal development workshops)
Resources and Referrals (medical health, mental health, basic needs support, local and county resource connections, PSUSD department referrals)
Support for Parent Leadership Groups, Forums, and Advisories (PTA, AAPAC, SEPAC, LPAC, LGBTQ, DELAC)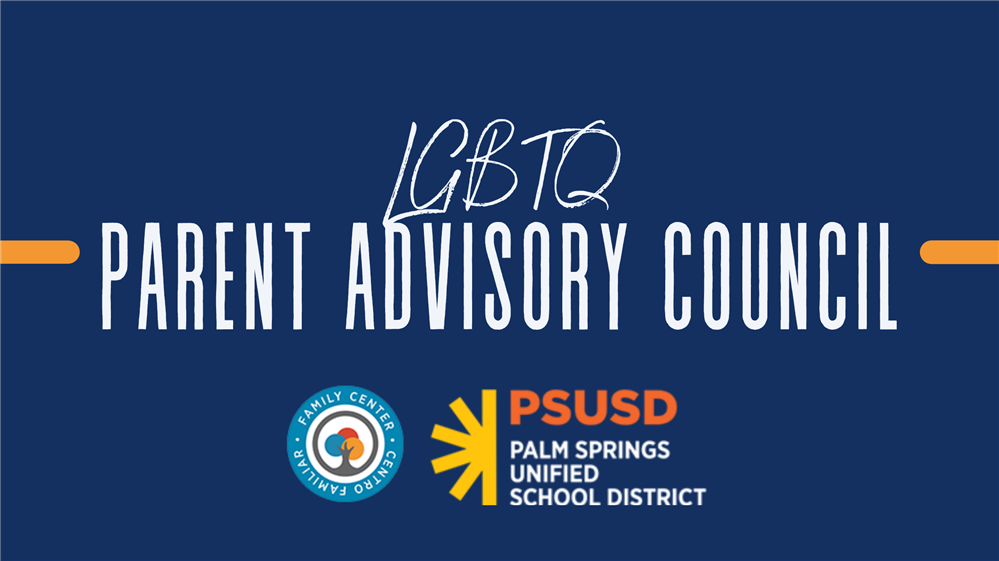 Letter to Gender Spectrum CommunityDear Gender Spectrum Community,It is with great enthusiasm that I join the Gender Spectrum team as Director of Family Programming. I am excited to partner with families as they traverse a gender journey in support of their children. This work is life-saving and I am humbled to provide the resources needed to ensure families stay healthy and whole. In the coming months, we will build a robust calendar of programming to address the many issues families may experience. This programming will include the ongoing National Parents Support Group, as well as additional groups throughout the month centering on the unique experiences of fathers/masculine of center caretakers, Spanish-speaking families, Black families and POC families. We will be instituting education forums with professionals in the field, in order to answer the questions that many families may have on their journey. I look forward to hearing your feedback as we roll out the additional support opportunities. Today is International Transgender Day of Visibility, but even as we celebrate that, we also know these are difficult times for families of Transgender/Gender Expansive children. We have seen a number of initiatives throughout our country aimed at limiting the freedoms of Transgender/Gender Expansive youth. We know these efforts are fueled by fear, and we must stay strong to weather the storm as we protect our children. Gender Spectrum will always stand up in the face of hate and continue to support the rights of our families. We must ensure that we take care of ourselves and the mental health of our children as we stand on the right side of history. Below you will find some resources that can support you and your families. In community,Lillian Rivera
(She/Her/Ella) Where can you go for support?For Youth, Families, and CaregiversFor Youth

Center Link: A searchable data base of LGBTQ centers, including youth programs, across the US.
Trans Lifeline: A grassroots hotline and microgrants non-profit organization offering direct emotional and financial support to trans people in crisis – for the trans community, by the trans community.
Trevor Project: The Trevor Project is the leading national organization providing crisis intervention and suicide prevention services to LGBTQ young people under 25.