WILL ROLLINS FOR CONGRESS 2024 – He's One Of Us
ABOUT WILL ROLLINS
Will is a former federal prosecutor who focused on counterterrorism and counterintelligence cases in Southern California. He's from a family of both Republicans and Democrats. He's running for Congress because the threats to our democracy and to our communities that first led him to run for office are still there, and Ken Calvert's record of extremism and corruption is only making things worse. Will is running to fight back against corruption in Washington, and end the toxic divisions that prevent Congress from getting things done for working families.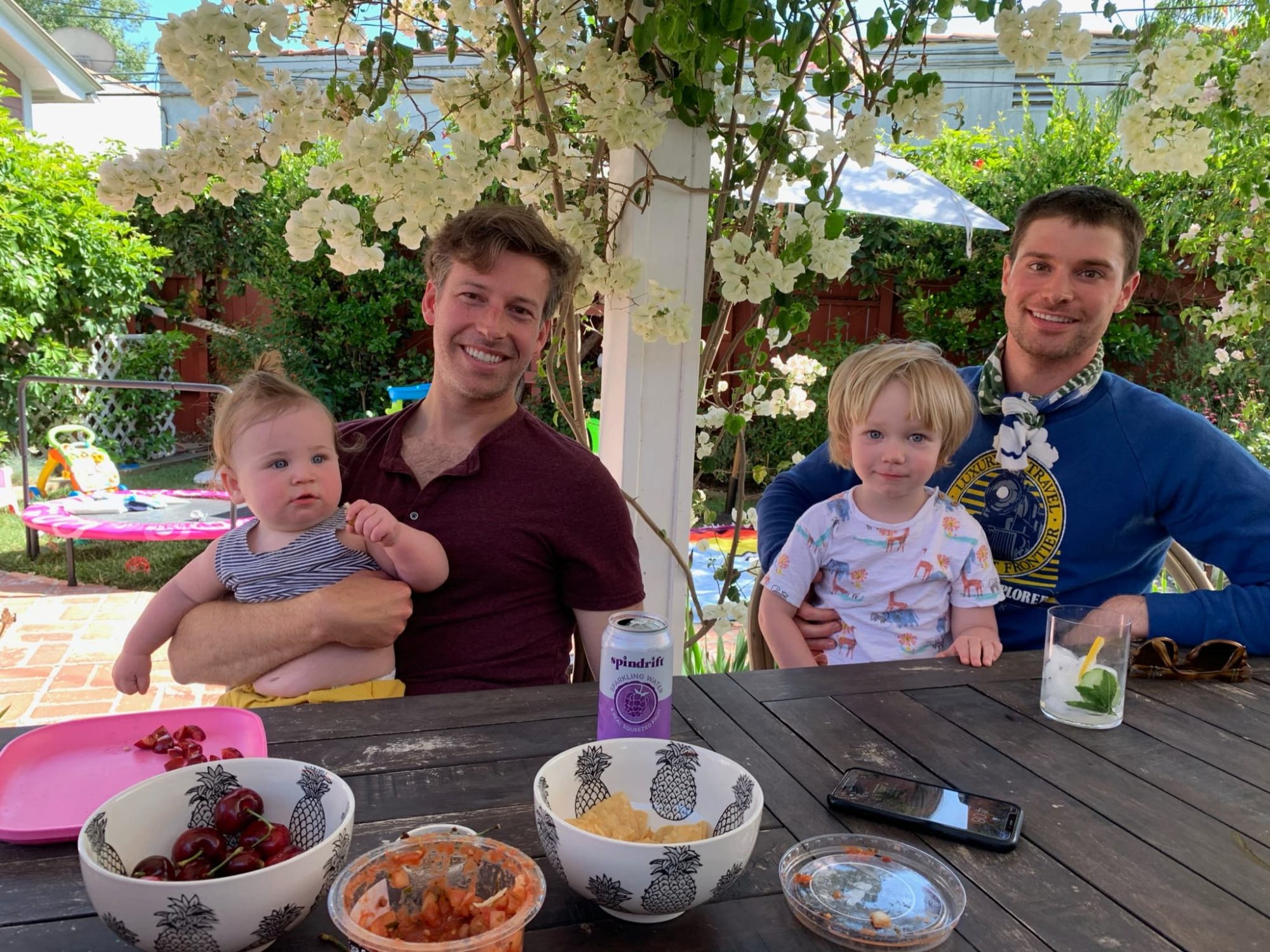 COMING OF AGE AT A TIME WHEN BEING GAY WAS LITERALLY A CRIME IN SOME STATES
Will and his partner Paolo know that government-sponsored discrimination has lasting effects on all Americans, our economy, and our national security.
That has motivated Will to improve the lives of others who face discrimination. Will's mother and father, a public defender and journalist, respectively, stressed the importance of justice and free speech at a young age. His parents taught him that although the system may not be perfect, every generation has a responsibility to improve it. With this lesson in mind, Will is running for Congress to serve the 41st district of California and bring justice and accountability back to Washington.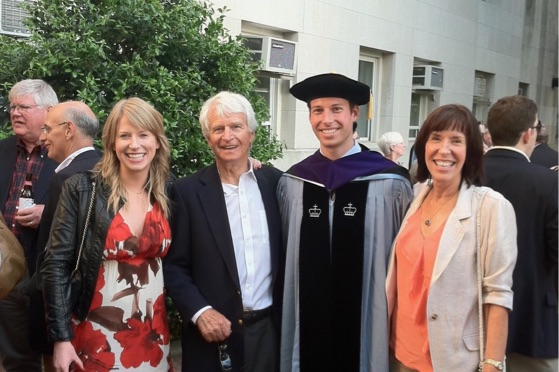 I BECAME A NATIONAL SECURITY AND TERRORISM PROSECUTOR BECAUSE OF 9-11. I WANTED TO HELP KEEP AMERICA SAFE. PUBLIC SERVICE HAS BEEN MY CALLING, AND WHEN I GO TO WASHINGTON, MY CONSTITUENTS WILL BE MY #1 PRIORITY.
Today, our politics are too often dominated by extremism. Fringe politicians wake up each day plotting how to get the most clicks online, the most cable news segments, and the most dollars raised — no matter the implications on public policy or how your family might be affected. It's dangerous and it's led to various forms of extremism, including insurrections, mass shootings, targeted acts of hate, and perpetually bad policy agendas.
I have been on the front lines in the fight against extremism, helping to prosecute those who attacked the U.S. Capitol on January 6th and QAnon conspiracy theorists. Now, I'm running for Congress to root out the extremism in our politics and help get our government back towards delivering results to help working families, not selling them out to drive clicks and campaign cash.
Americans need to start working together to tackle the big issues of our generation: including improving access to affordable health care, protecting women's reproductive rights, bringing down costs for hard working Californians, protecting our planet and rooting out corruption in Washington. Check out my policy positions below on how we're going to move past the extremism and take on these challenges to move our communities forward.
HERE'S WHY CA-41 IS ONE OF DEMOCRATS' BEST PICKUP OPPORTUNITIES IN THE COUNTRY: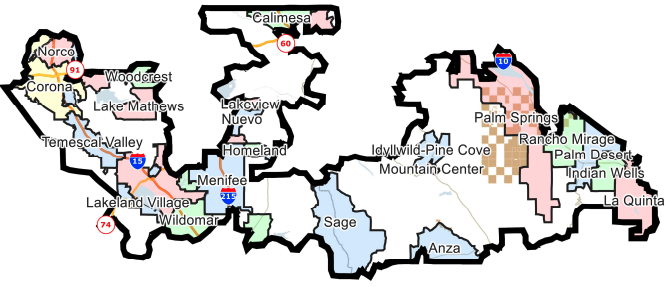 Geography. Last election, redistricting made CA-41 one of the most competitive congressional districts in the country — and the district is trending more blue. As recently as March of 2022, Republicans held a voter registration advantage (-264). Now, as of the April 25th voter registration update, Democrats hold a voter registration advantage(+3,183). In 2016, President Trump won the district by 4-points with 50.6%, and in 2020, he only won it by 1-point with 49.6%. With recent voter registration changes, it's highly likely that CA-41 is a Biden district in 2024.
National Attention. The Democratic Congressional Campaign Committee has already named CA-41 as one of its initial 33 targets for 2024. Additionally, House Majority PAC announced a $35 million California Battleground Fund, stating that "a Democratic resurgence in California represents one of House Democrats' best paths back to the Majority."
2022 Overperformance. According to independent reporting from data-expert David Shor, Will Rollins was the 3rd most over-performing Democratic challenger in the nation in 2022. And according to independent reporting from California analyst Vance Ulrich, Rollins was the only Democratic challenger in the state to win the vote from "No Party Preference" voters.
SECURING LGBTQ RIGHTS AND EQUALITY
My partner Paolo and I came of age when being gay was still a crime in many states, homophobia was pervasive, same-sex marriage was illegal and LGBTQ people were not allowed to serve openly in the military. When elected to Congress, I will be a strong champion of equality and LGBTQ rights for all Americans.
My opponent Ken Calvert can't be trusted to support the LGBTQ community. He has a 30-year track record of opposing gay rights. He voted against the Matthew Shephard Hate Crimes Bill, sought to ban gay marriage in California, voted against repealing the military's Don't Ask Don't Tell Policy and voted against providing LGBTQ people with comprehensive protections against discrimination. In fact, the Human Rights Campaign has given him a "zero" rating for his terrible lack of support of LGBTQ issues.
In 2022, facing an openly gay former federal prosecutor after redistricting made Palm Springs part of his congressional district, Ken Calvert finally decided to vote in favor of marriage equality. But make no mistake: this one vote is only about Calvert keeping power for himself. Just last year, before redistricting, he voted to allow employers to continue to fire people for being gay, and to allow landlords to continue to evict tenants for being gay. He also joined the lawsuit to overturn Roe, which eviscerated women's equality and put countless other decisions protecting LGBTQ rights at risk. We cannot trust him with basic human rights.
My Equality and LGBTQ Commitments:
Support passage of the Equality Act, which would prohibit discrimination based on sexual orientation and gender identity in employment, housing, healthcare, education and public accomodations;
Protect the right to same-sex marriage that is under threat from a conservative Supreme Court that recently stripped women of the reproductive rights;
Support increased funding for HIV and AIDS prevention, treatment and research;
Support a comprehensive federal response to address anti-transgender discrimination; and
Oppose efforts that allow individuals to use private religious beliefs to discriminate against LGBTQ people in the public sphere.
It is time for Riverside County to have a congressional representative who will work to secure full LGBTQ rights and protections. Our country, economy, military and society is strongest when all of our citizens are protected from discrimination and have an equal opportunity to contribute, succeed and thrive.
Will Rollins is endorsed by: Equality California; Victory Fund; Equality PAC; LA Stonewall Democrats; Desert Stonewall Democrats; Planned Parenthood Action Fund; NARAL; and Congressman Mark Takano, co-chair of the Equality Caucus.